Description
The Browning Wicked Wing ammo is a high velocity load that reduces lead and allows for maximum downrange energy. The aerodynamically stabilized wad improves downrange patterns, putting more pellets on target. This steel shot is treated to resist corrosion for consistent patterns in varying conditions.
Specs:
Gauge: 12
Shot weight: 1 1/4 oz.
Shell Length: 3″
Type: Steel (non-toxic)
Muzzle Velocity: 1450 FPS
Available in Shot Size 2 and 4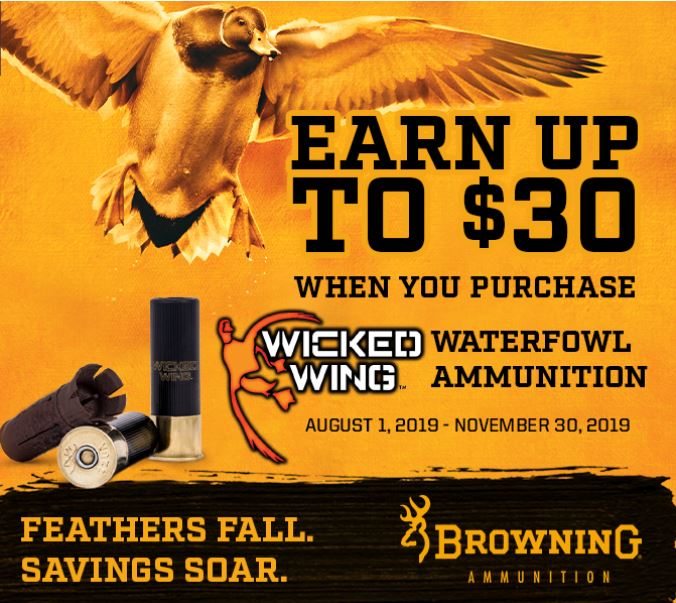 Check Out The
Rebate Here
Sold by the case. 25 shells per box, 10 boxes per case for a total of 250 shells.