Description
Great Features, Better Value:
With DPX door storage and CMS Adjustable Shelving, Sporter safes are vastly more versatile than their competition. A durable 12-Gauge steel body increases strength and 60 minute fire protection adds additional peace of mind.
FEATURES:
ThermaBlock:
Exclusive to Browning ProSteel safes, ThermaBlock features thicker sheets of fire insulation arranged in an interlocking design that minimizes gaps that would allow the internal temperature in the safe to rise during a fire.
DPX® Storage System:
This system maximizes gun storage space by including a modular system of door mounted racks for long guns as well as pouches and pockets for pistols and other valuables.
Exterior Options: 
Hardware/Trim Options: 
Lock Options: 
SIZING:
49 Tall Wide: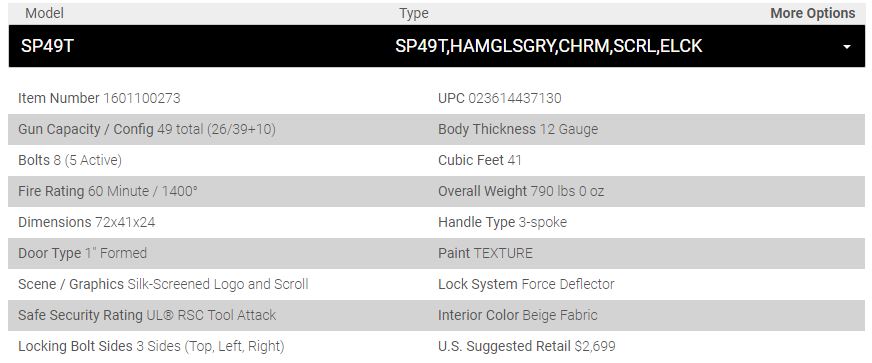 49 HAWG Wide: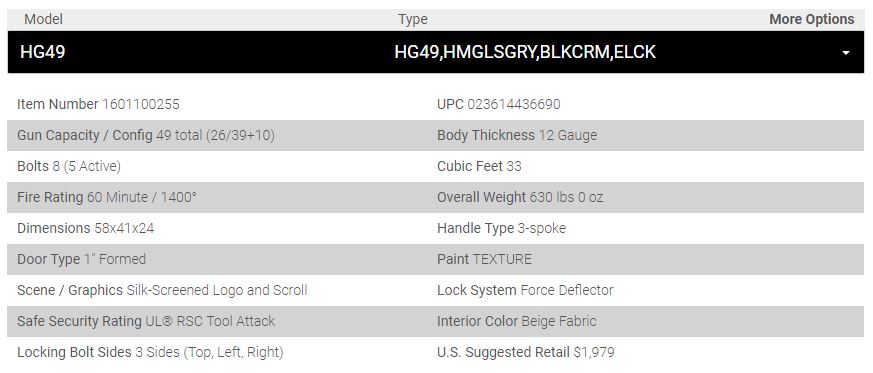 33 Standard: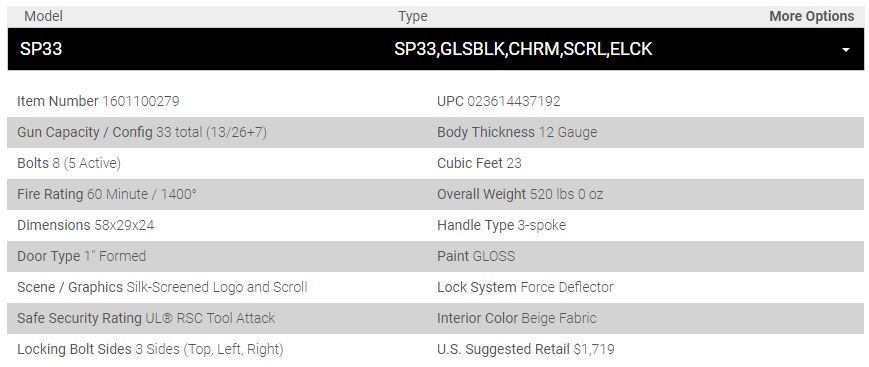 23 Closet: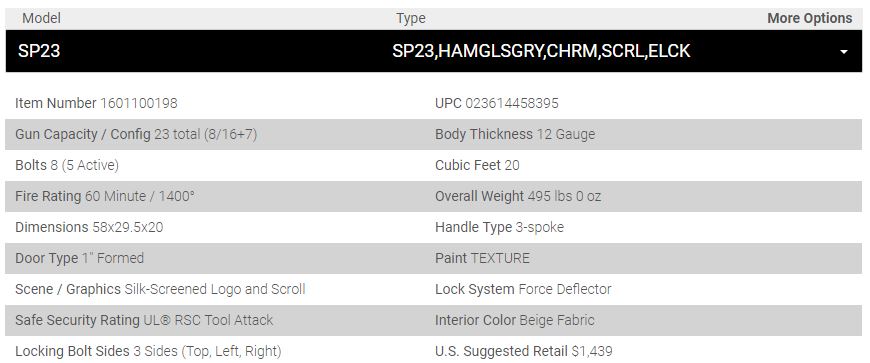 20 Closet: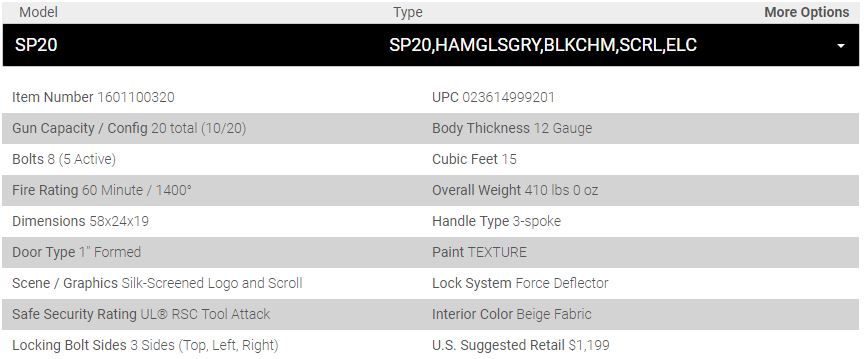 9 Compact: